Industrial Trolleys
Bespoke industrial trolleys for lean manufacturing and warehousing operations
Our modular lean system allows for bespoke solutions designed around your specific process.
Benefits of industrial trollieys:
Ease of movement of material to desired locations.
Improved employee safety & ergonomic presentation of product / parts.
Improve inventory control.
Reduce quality issues with product protection.
Improved space utilisation of work area.
Improve picking speed.
Add on accessories available, scanner & tablet holders, etc.
Easy to re-configure or modify to suit changing needs.
In addition, our products are ergonomically designed to meet lean manufacturing and continuous improvement (kaizen) principles and we can provide a fully Electrostatic discharge (ESD) compliant solution where required.
Sample trolleys: 
Point of Use Trolley
Table trolleys can be used to hold common parts that can be easily moved to the desired location.
Picking Trolley
Ideal for collecting product and semi-finished goods in the warehouse. Typically used for product to be dispatched or for parts required for assembly.
Kitting Trolleys are typically used in assembly areas. They allow time to be saved on the assembly and processing of parts by having all the kit available in one place. This ensures product is assembled right first time and reduces operator error. Any unused parts are immediately visible which allows for errors to be rectified quickly which supports 5S principles.
Changeover Trolley
Typically used to shorten manufacturing down time or set-up times by having all the tools or parts organised on a trolley which supports 5S principles.
Product Protection Trolley:
Ideal for transporting sensitive or critical to quality (CTQ) finished products to the final assembly process.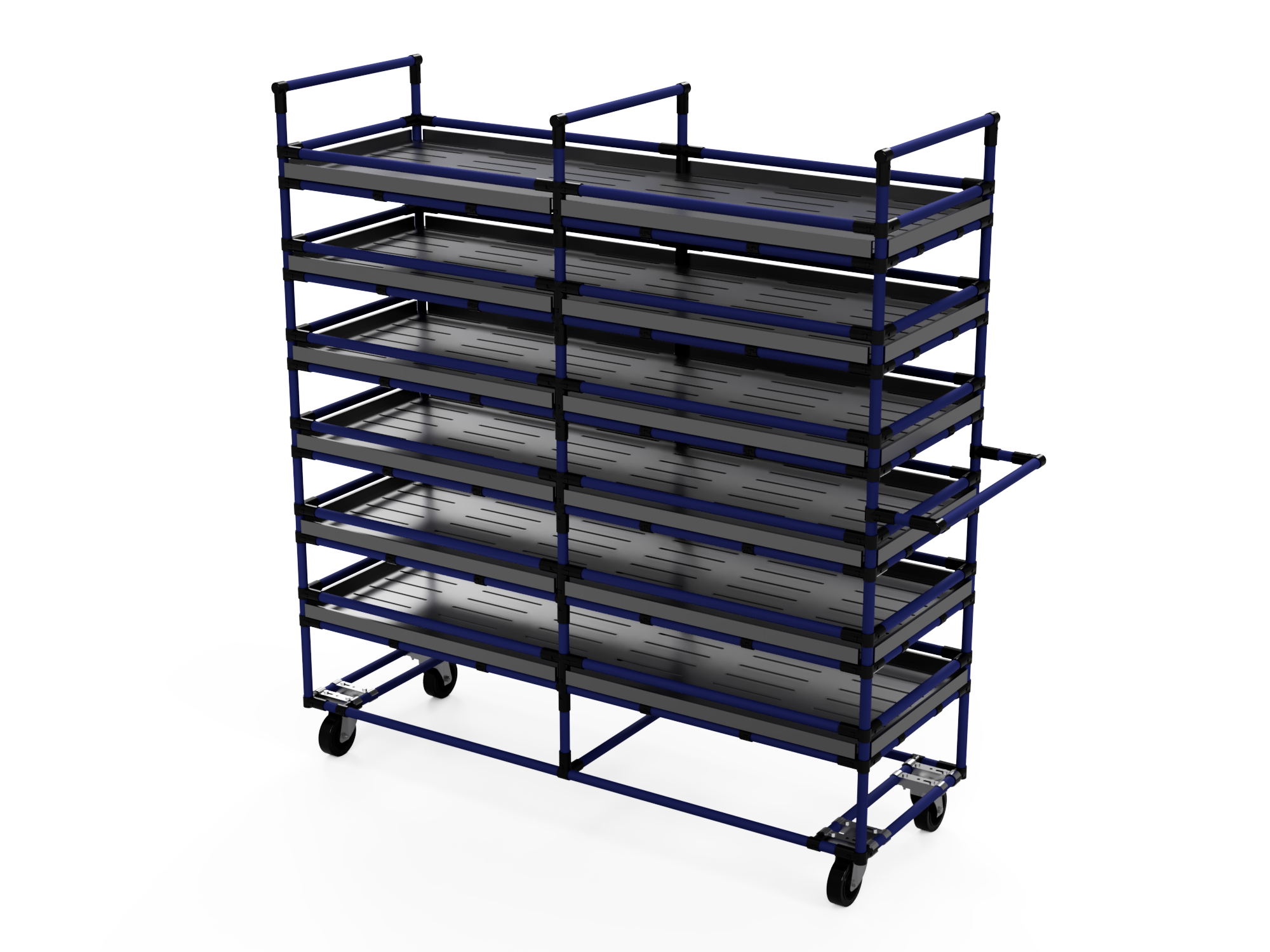 See how the use of trolleys allowed for:
Improved ergonomics with trolley heights designed to provide ease of access
Improved safety with trolleys designed specifically for purpose
Space utilisation increased by 28% per trolley
Reduced time spent waiting and searching for parts
Increased visibility allowing for better inventory control
For specific details on this project for a company in the Life Sciences sector
Do you need no obligation advice about how trolleys might support your process?
Our design team will work with you to determine the best solution to suit your needs. Fill in the form and our specialists will contact you as soon as possible.
Unit 1, Castlepark,
Smithstown Industrial Estate,
Shannon, Co. Clare, V14 E282, Ireland
T: +353-61-708140
info@atcgroup.ie

Enterprise Ireland Lean Service Provider